Building a better future
When it comes to diversity, equity and inclusion (DEI) charities frequently react by taking a long hard look at their hiring and human resource practices. They see where improvements can be made and create new policies based upon obvious weak points. Sometimes, taking this route can be superficial. It does not last. It is not interwoven into the workings of an organisation. The change doesn't reach the team and donors. The way to solidify change, to show your team, volunteer and donors that you are working towards building a better future for all is by changing your charity's marketing and communications, internally and externally. It is an effective way to show your team and donors that you truly believe in building a healthier organisation and inclusive brand culture.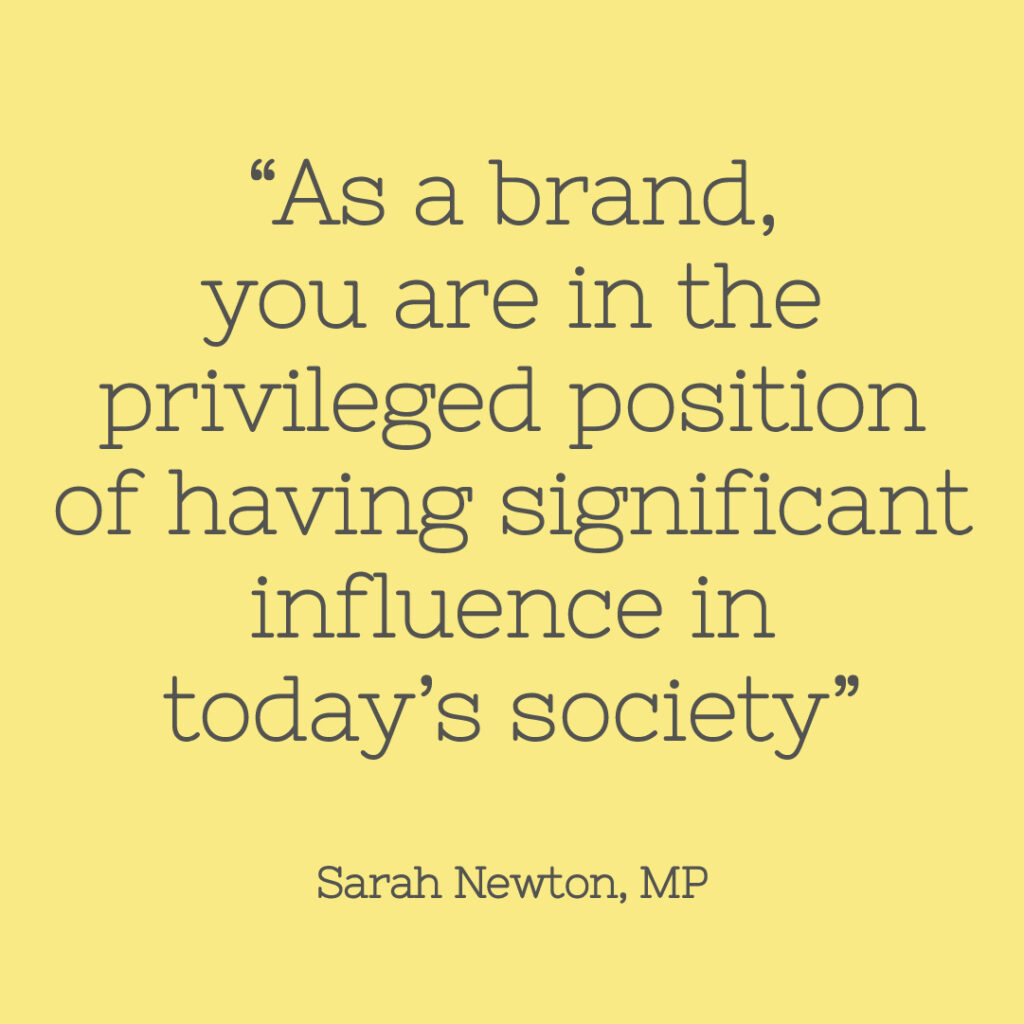 "As a brand, you are in the privileged position of having significant influence in today's society" Sarah Newton, MP for disabled people, health and work (Featured in Think Designable)
The way an organisation communicates through images can magnify a problem or highlight all that is positive.
I have worked with many charities, sustainable clothing companies, small businesses, corporate clients, and ethical founders, to name a few. During that time, I noticed how branding design has gradually evolved. It started off for many businesses with the identification of the 'need for a logo' and they would jump straight into the visual stage. However branding is about so much more than just a logo. Now brand design represents the heart and soul of an organisation. It is an integral part of your business strategy and one of the most valuable assets. It symbolises social change, values, racial equity, and current principles. These changes align with what I have always shared and delivered.
I create visuals representing your brand, business practices, and values. The results transform your visual communications and identity into a talking point, emotion, view, and stance. In an instant, it tells viewers what you stand for and how you see yourself moving forward. It represents your present and future, while giving your team, supporters and donors hope. Hope that you are doing everything in your power to ensure your organisation protects, welcomes, and supports all who need it. No one is turned away. Also, it says if you turn to our charity, we give you a chance to improve your quality of life, at work and at home. This is lucrative to your growth, longevity, and ongoing donation and sponsorship appeals.
Design cultivates a culture and climate you wish to achieve.
To understand what I mean, I have written a few tips below regarding how to represent your branded content in an inclusive and ethical way.
Use inclusive visual storytelling
Visual storytelling covers a wide range of mediums including images, illustrations and photos. These can be used for internal emails, social media accounts, training material, and website content. It is a way for your charity to make connections with your team, volunteers, and donors.
One great way to achieve a memorable connection is through an illustration or a professionally edited image of team members working together on a project. But this effort is meaningless if you do not add names and an ethical storyline to the image. This gives the image context and substance. It gives your audience a piece of authenticity and realness. It gives your audience a memorable glimpse into your organisation. And a chance to discover more.
Undertaking a brand audit entails more than just checking if your brand colours convey the right emotion. It is about making sure your brand is positioned and portraying the right impression throughout your touchpoints internally and externally.
Make your communications accessible in digital, audio and visual formats.
Check if your training materials are readable by a colour blind individual or if your human resource videos are setup for closed captioning. Ensure you have options for different groups and their needs at any one time.
Building an inclusive brand and relaying that to others is not a single mention or image. It is about integrating it into your social media, logo, marketing materials, clothing labels, processes and more. Make it unfeasible to think about your brand without thinking about inclusion.
Image: Lawless Capture | Unsplash