A collection of bespoke illustrations to represent the seven core values and qualities shaping the future of the Diocese of Salisbury, with the theme of 'hands doing God's work' – their values in action.
These values were refined from the characteristics the Diocese of Salisbury were looking for in their new Bishop into the vision for their future.
Hands are expressive and communicate so much through humble gestures which have the power to cross barriers and fears. The illustrations meaningfully depict each value as action and invitation to be an exciting, change-making, part of something bigger.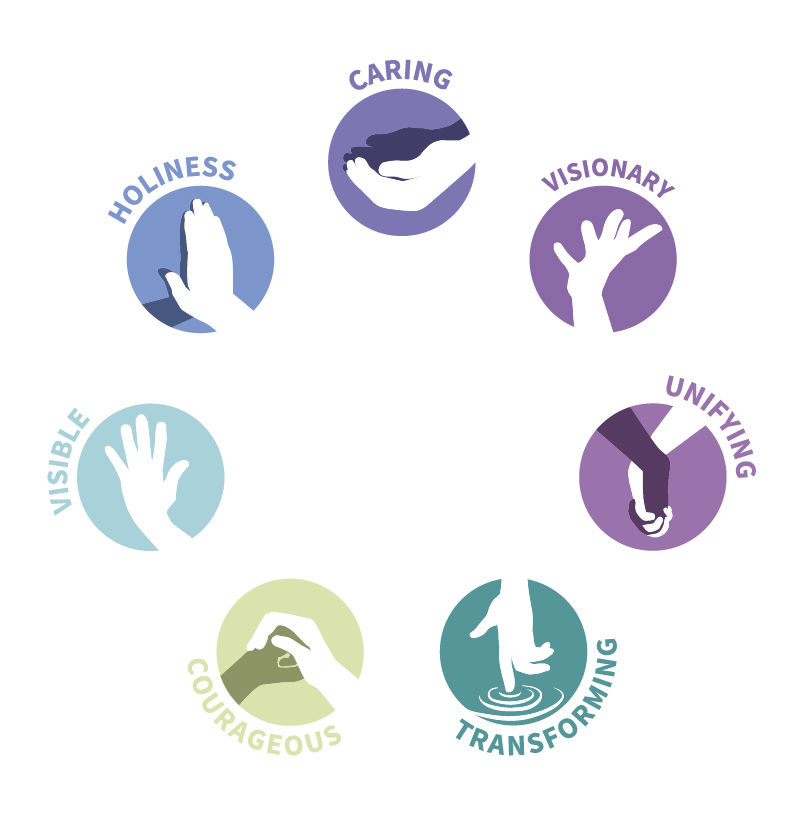 Caring – 'hands cupped'; serving, giving, receiving, holding
Visionary – 'expressive open hand'; engaging in conversation, inspiring possibilities and new perspectives
Unifying – 'holding hands'; standing by the side of others, supportive, togetherness
Transforming – 'hand touching'; responding, small acts can positively touch and transform others lives, rippling out beyond the initial action
Courageous – 'powerful hands'; stronger together, interdependency, prayer of courage and strength, stance of consideration and thoughtfulness
Visible – 'hand waving'; present, acknowledging the presence of another, warm welcome, raising hand for what you stand for
Holiness – 'hands praying'; worship and praise, seeking God's will
"May the favour of the Lord our God rest on us; establish the work of our hands for us – yes, establish the work of our hands" (Psalm 90:17)
If you'd love to have your brand values transformed from words into bespoke pieces of artwork contact me today.