Designing for good. Honouring heritage. Embracing the vision.
'Ahead of the game, Oakhaven were already innovating, partnering and collaborating – a strategy and strength we'll see more of in the future of the changing charity sector. However, there wasn't a strategic, clear identity across the different services. A unified identity needed to be developed to share their vision, inspire, motivate and support internally within the Oakhaven community and externally within the local community in The New Forest and beyond'.
'The colour palette was inspired by the changing seasons within their amazing location in the New Forest, Hampshire'.
'The logo design was evolved to bring the brand up to date, refreshed and aligned with their objectives for the future included compassionate development from a fixed, single emblem style, into a combination logo mark (word and image combined) to provide the flexibility of use, ready for the various digital applications for today and tomorrow's world'.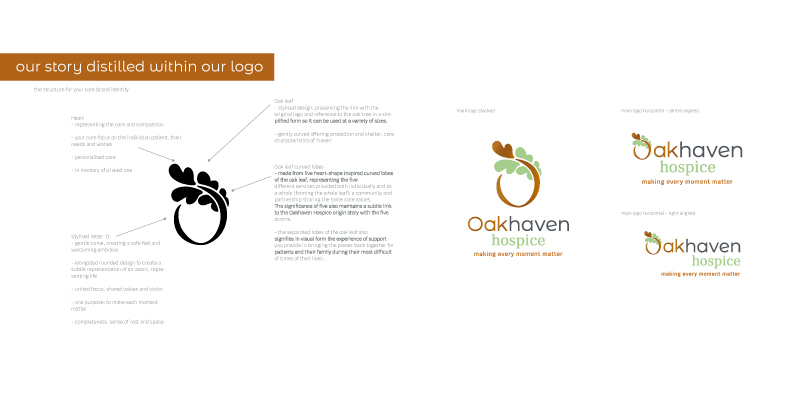 A united brand focus with shared values at the heart of the design, ready for the next chapter.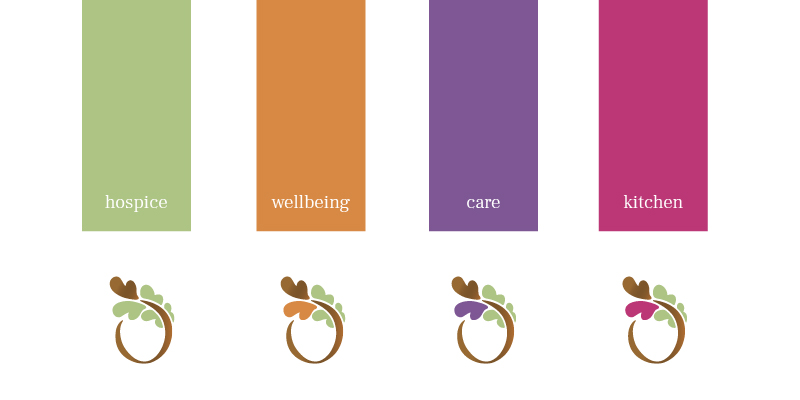 "I have shared with various stakeholders the recent 'brand development' document you sent over. I have to say it has gone down extremely well. You have absolutely captured the ethos and feel of what we stand for. We are very excited and I've just met with the Newsletter designer and given her all the info on pantones, guidelines etc. Becks is great to work with…calm and pragmatic at every stage. Thank you Becks" Amanda C. Head of Fundraising & Communications, Oakhaven Hospice