Services
The best brands are those that communicate confidence and originality without really saying anything.
It's your story told through design.
Brand Creation
Do you have a new product or service you need branding?
Whether you're starting a new business, or an established business looking to create a new brand, I can help you work through the challenges of developing a new brand from scratch…
Brand Review
Not sure your current brand is working for you or your customers?
I can work with you to get an understanding of your whole brand – not just your logo and website but each interaction your business has with the outside world…
Brand Development
Are you happy with your current brand but now need to take it further?
Perhaps you need additional assets creating, or need to document the brand to ensure that your brand assets remain consistent and on-brand now and in the future?
Whatever you need to further develop your brand I can help, through the creation of style guides, posters, book covers and whatever else you need.
Re-Brand
Do you need a brand refresh to realign your brand with your values?
Sometimes the brand that's worked well in the early days of a business is no longer suitable once the business has started to establish itself. Other times a business can start off with the wrong branding and never realise how much it's holding them back until they make a change.
I can work with you to find your ideal brand – the one that makes you excited to start work each day and that your customers will love. Identify the gaps between your current branding and where you want to be and help you develop a strategy to move from where you are now to where you want to be.
Personal Branding
In today's world the personal brand is more important than ever.
Whether you're acting as the face of your business or otherwise interacting with the public as yourself I can help you ensure that your brand is authentically you as well as giving the right impression to your customers, fans or supporters.
Telling your story through each aspect of your brand is key – people want to know you, the person behind the brand. I can help you create the vision and styling for your brand.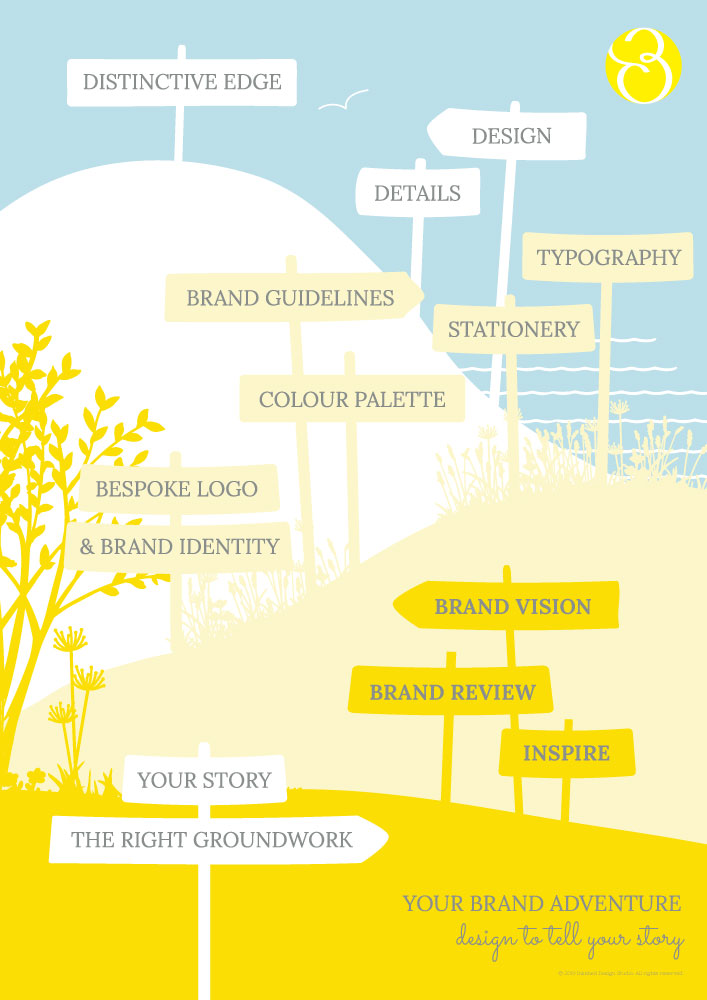 Whichever stage you are at with your brand adventure I can help you with your branding or graphic design needs.
I provide a friendly, approachable and bespoke service with attention to detail that's second to none. I treat every project as if it were my own because for me it's personal.
I want to ensure that the businesses I help have the best branding and graphic design I can provide.
My services are tailored to your requirements and budget. To discuss how I can help you and your business book your free, no obligation discovery call below.
---